Online Screener
Written and Directed by Joseph Kelly
Stars: Martin Kleba, Elinor Price, Chalet Lizette Brannan, Julie Anne Prescott, Alyssa Leonard, Amanda Knott, Angeline Mirenda, Steven Vogel, Trevor Dow, Rachael Christenson with Tony Moran and Ari Lehman
Set in the actual Clown Motel in Tonopah Nevada (quite rightly named Americas scariest motel) this movie is going to be a coulrophobes worst nightmare. Not just one crazed clown, not two, loads of the murderous bastards! Not only that but the on location shoot gives audiences a terrifying look at the motel itself which is practically adorned with clown dolls, clown pictures and clown memorabilia. Being someone who had a screaming fit during the clown scene in Poltergeist when I was little, I had to remind myself that I'm NOT scared of clowns anymore. Well clowns are still bloody scary no matter how much the years have softened that particular trauma!
Joseph Kelly the filmmaker behind the movie has been making solid horror films and shorts for some time now - I loved
Bloody island
- and so it was exciting to hear that he would be making this AND shooting at the motel itself.
The plot of the movie concerns a group of hardy ghost hunters who descend upon the motel amidst stories of the dead townsfolk who used to live in the area which incidentally now is considered a ghost town.
Faced with a stay in a quite frankly terrifying environment the team get to work but as we all know in a horror movie they will wish they had stayed home. As scary encounters begin, with an overweight clown scene being a particularity chilling standout, the group realise they are going to have to fight for their lives.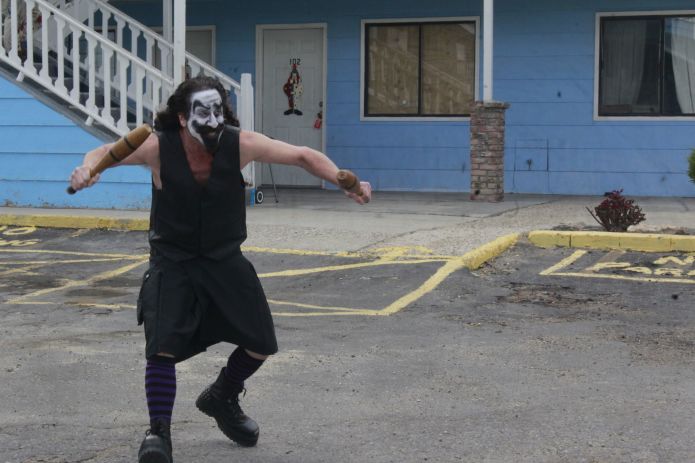 Once the evil that haunts the motel becomes apparent, there are some really cool and nasty gore scenes and I applaud Joseph and his team for using practical effects to excellent results. I don't want to spoil anything but will just highlight the involvement of an axe and a gnarly tongue related scene.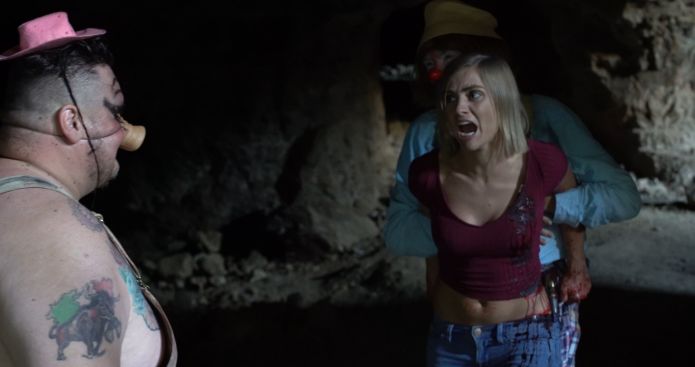 As well as starring Tony Moran, the original adult Micheal Myers AND Ari Lehman the young Jason Voorhees who dragged poor Alice into the water ("then he 's still there....") the movie has a a great cast. The females in particular are pretty kick ass with Amanda Knott as Casey being a real standout. I also thought that Eric Prochnau as Spencer gave a great performance as a truly luckless member of the group. He finds himself in a really horrific situation and I think he portrayed sheer terror excellently. Elinor Price is also great as the level headed and tough as nails Brooke.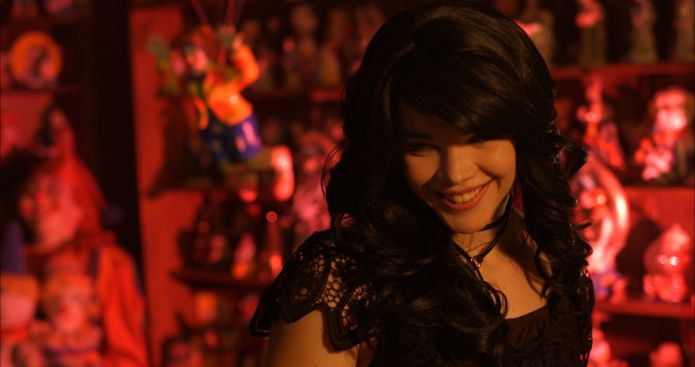 Joseph Kelly has made a superb new horror film with a great cast, a creepy story and fantastic aesthetics. The lingering shots on the colourful clown dolls and the disturbing makeup of the killer clowns is just spot on.
Check out the offical Facebook page
HERE
to find out more about it and its imminent release! I'm also just going to be cheeky and ask right now for a sequel!
*Images taken from the official Clown Motel Indiegogo page with permission from the filmmaker*